Cypress TX Pool Remodeling with Innovative Ideas
Texans certainly love their pools, and the fact that they're the third largest state for pools is evidence of this. Not only does Texas have a lot of pools, but it also boasts the largest private pool in the United States.
Unfortunately, most of us can't afford an Olympic-sized swimming pool, so getting our pools to stand out can be a challenge. That being said, there are other ways to build a truly gorgeous pool if you know how.
In this article, we will tell you about the best pool remodeling services in Cypress, TX, and some of the most interesting features to add to your pool.
Fire Features
There's something about the contrast of fire and water that makes for a captivating scene. Perhaps that's why fire pits are such a popular pool feature. They're warm and beautiful and provide light so you can keep swimming even after sundown.
Firebowls with water flowing into the pool alongside the pool are gaining in popularity quickly. Combining the sound of trickling water with the ambiance of both fire and water provides a beautiful experience.
Fire pits can also turn your yard into a more extensive entertainment area. While swimming is fantastic, it's not for everyone. Some people prefer to sit by the fire and enjoy the night sky.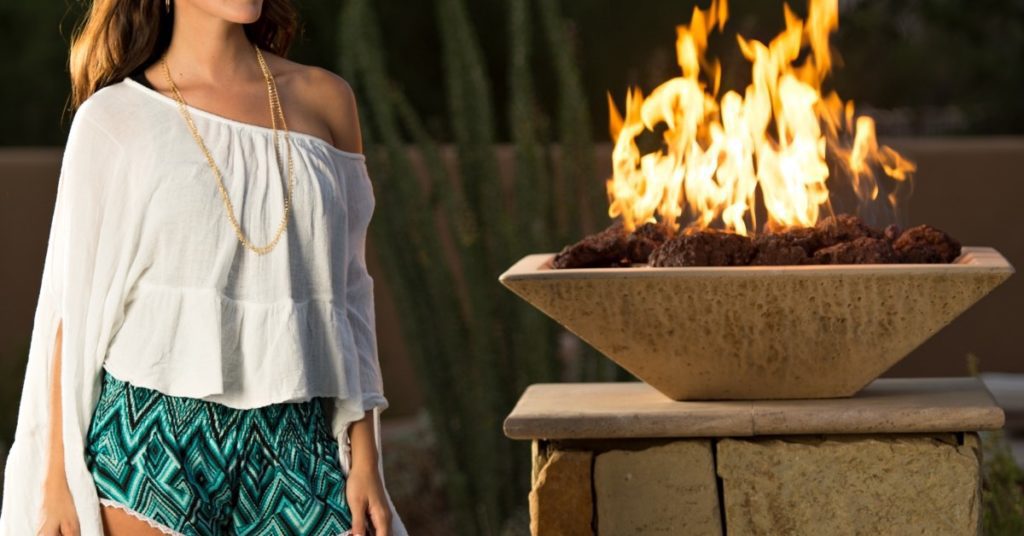 Lighting
The great thing about adding lights to your pool is the sheer variety of options, from basic side lights to underwater LED lights. Pool lighting is just as much a safety feature as a decorative one. In fact, the National Electrical Code mandates that all public pools must have enough lights to cover the pool area.
Feel free to use pool lights to show off your creativity. Do you want a mural on the bottom of the pool? You can outline it with lights. How different this will make your swimming pool? You will be the envy of the neighbors.
If you want to do something really wild, you can put colored LED lights in the pool. When the night comes, and the sky is dark, LED lights can light up the whole pool and make the water appear to change color. This is perfect if you want to set a scene and mood when entertaining for a specific holiday or celebration. For example, if you are having a tropical luau, how about making the water green or mixing up the colors to make the evening vibrant and fun?
Water Features
Fountains, waterfalls, bubblers, deck jets, sheer descents and others add a great deal of beauty to any pool, and they can be custom designed in many different forms. But note that not all Cypress, TX pool builders do custom designs. If you are looking for innovative water features, the water feature design team at Venture Pool Company can help you.
If you have children, consider a slide within a waterfall. If you like the tropical resort-like feel of your backyard, add plants within the cascade. Waterfall, slide, plants; what a 'wow' factor!
Have you heard of a sheer descent if you are looking for a classic waterfall? Unlike the traditional rock waterfall where the water rushes down like Niagara Falls, with a sheer descent, the water flows down like a transparent glass-like sheet. They are genuinely beautiful.
Considering a spa spillover is a fantastic option if you add a hot tub to your pool. Grab your cocktail, sit back and unwind while the water flows from the spa into the pool and then circulates back into the hot tub.
Let us not forget bubblers and deck jets. Bubblers are perfect if you have a sun shelf, Baha shelf area that is a shallow end, usually nine to eighteen inches. Deck jets flow a stream of water from the decking directly into the pool. The pencil-like stream of water offers a fabulous look.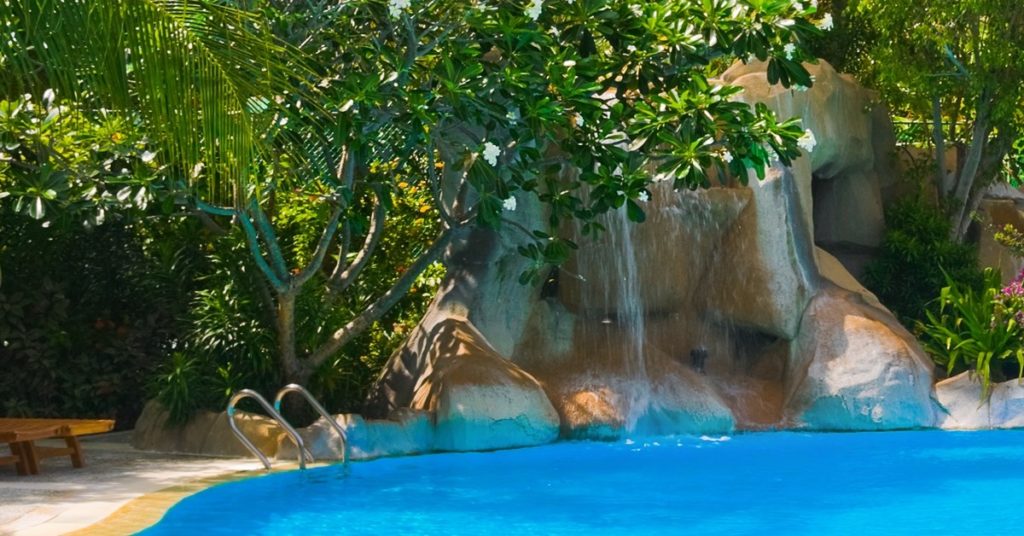 Decking
We often overlook everything that isn't in the pool itself, but the deck is also important. A plain concrete deck can lessen the experience even if you have an attractive pool. 
Putting a layer of brick or a tile-like pattern on the pool's edge can heighten the aesthetic. It also fits in well with other additional pool features.
If you are deciding on new decking to surround your pool, the weather is a factor to consider, as certain decking stones can get extremely hot. In addition, a slippery deck is not good, and some decking can be more slippery than others.
With so many innovative decking options, it is best to speak with an experienced pool builder to learn which is best for weather, and safety and, of course, blends beautifully with your backyard decor.
Switch To a Saltwater Pool
Saltwater pools are growing fast. Pool owners are making the switch. Compared to chlorine pools there are many benefits such as easier maintenance, no red, eyes, softer skin with less irritation and more.
If you want to learn more, click our salt water pool quick guide.
Pool Remodeling Services in Cypress, TX
If you're looking for pool remodeling services in Cypress, TX, you've come to the right place. We've discussed some potential ways to renovate a pool. Note that the art of pool design is a skill that not all pool builders have.
Our Venture Pool Company remodeling team servicing Cypress TX is here to bring the art of pool design with innovative ideas to your backyard. Contact us to learn more.