Renovations

Pool Remodeling
Turn your old pool into a new incredible masterpiece. One that will save you on maintenance time and money and will surely be impressive.
One-of-a-kind

Pool Remodeling
When you think about pool remodeling, you may automatically think it's a huge project. However, pool remodeling and renovation projects come in all sizes, from basic upgrades to a complete overhaul.
If your pool equipment is old, upgrading to the newest energy-efficient equipment makes sense. Though it comes at a cost, it will save you money in the long run. Adding the latest automated smart pool designs and switching from a chlorine pool to a saltwater pool system have many benefits. Automation allows you to monitor and manage your pool remotely, and saltwater pools offer less maintenance. In addition, when pool equipment no longer works efficiently, the health of the pool's water diminishes.
Is your pool finish looking old, outdated and worn? Refinishing a pool will it bring new life. There are so many options for you to choose from tile to aggregate (pebble finish) and more. When you consult with the Venture Pool Company, your possibilities are endless.
Do you have water features, or is your pool so outdated that it's just plain and boring? Are you aware of the great benefits the sound of water has? Let us show you how we can enrich your pool's ambiance and the water features we can custom build for you.
There is no end to what we can create and construct for you.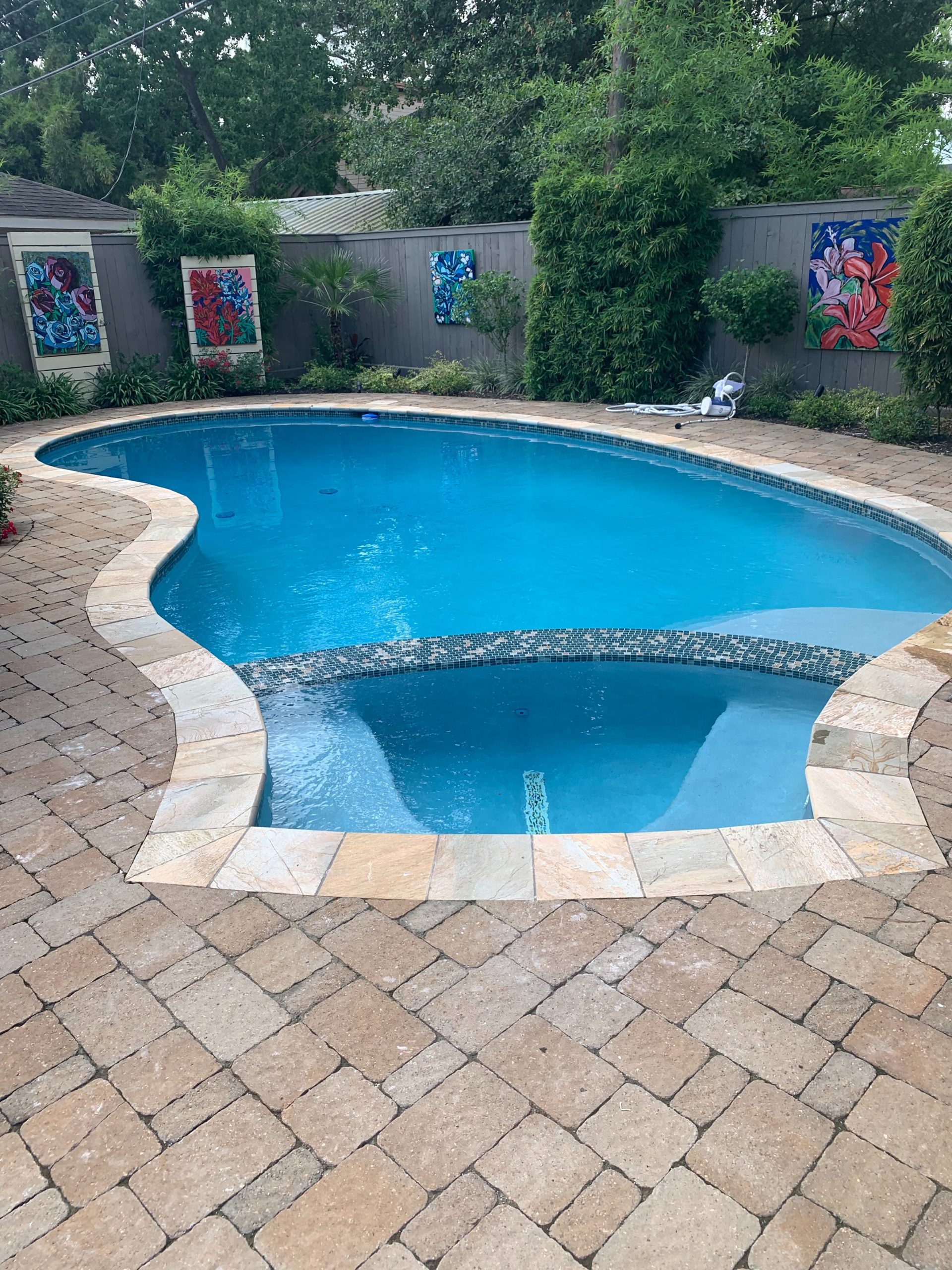 Start Renovating

Remodel Your Pool Now